Work for Golden West
Are you equally comfortable with technology and working with people? From a first job to a
seasoned expert, Golden West Technologies offers a variety of career options.
Golden West provides equal employment opportunities (EEO) to all employees and applicants for employment without regard to race, color, religion, sex, national origin, age, disability or genetics. In addition to federal law requirements, Golden West complies with applicable state and local laws governing nondiscrimination in employment in every location in which the company has facilities. This policy applies to all terms and conditions of employment, including recruiting, hiring, placement, promotion, termination, layoff, recall, transfer, leaves of absence, compensation and training.
Golden West fully subscribes to the provisions of the Americans with Disabilities Act, and will attempt in its employment process to make reasonable accommodations necessary to assist qualified persons with disabilities. If you are in need of a reasonable accommodation to apply for any position within Golden West, you may contact Human Resources at 605-348-6529, or HumanResources@goldenwest.com.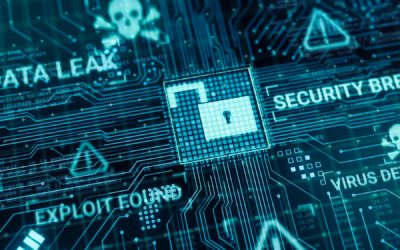 Common cyber attacks have names that sound like they were lifted from action flicks. From man-in-the-middle attacks to zero-day exploits, cybercriminals employ numerous tactics to gain access to your data. When successful, you may pay a steep price. You may not have...
Our Services
Golden West Technologies can provide a variety of services to help your business succeed.
Managed Services
Our Technology Leadership service provides you with vCIO engagement to identify your unique challenges and develop a plan to improve infrastructure and optimize security while reducing expenses.
Technology Projects
Your technology projects – big and small – are in the right hands. Consult with our VCIO and get help with your technology spending and planning.
Hosted ISP Services
Our Hosted ISP Services bring branded internet services that allows you to free up financial resources, infrastructure and personnel.
Unified Solutions
Our 24/7/365 Answering Service gives your company's customers the access to reach you anytime.
"There are no surprises. I get a quote and then I'll get an invoice. I know that if I go back to my quarterly report, we already talked about this, and it's also already in the budget. As an auditor, that's a great reference tool. It doesn't make sense to pay an employee to be here every day. We're not that big, and we have Golden West."
Diane Murtha, Auditor
Hutchinson County 
Olivet, SD